Embarking on An Open Trip in Raja Ampat: A Complete Guide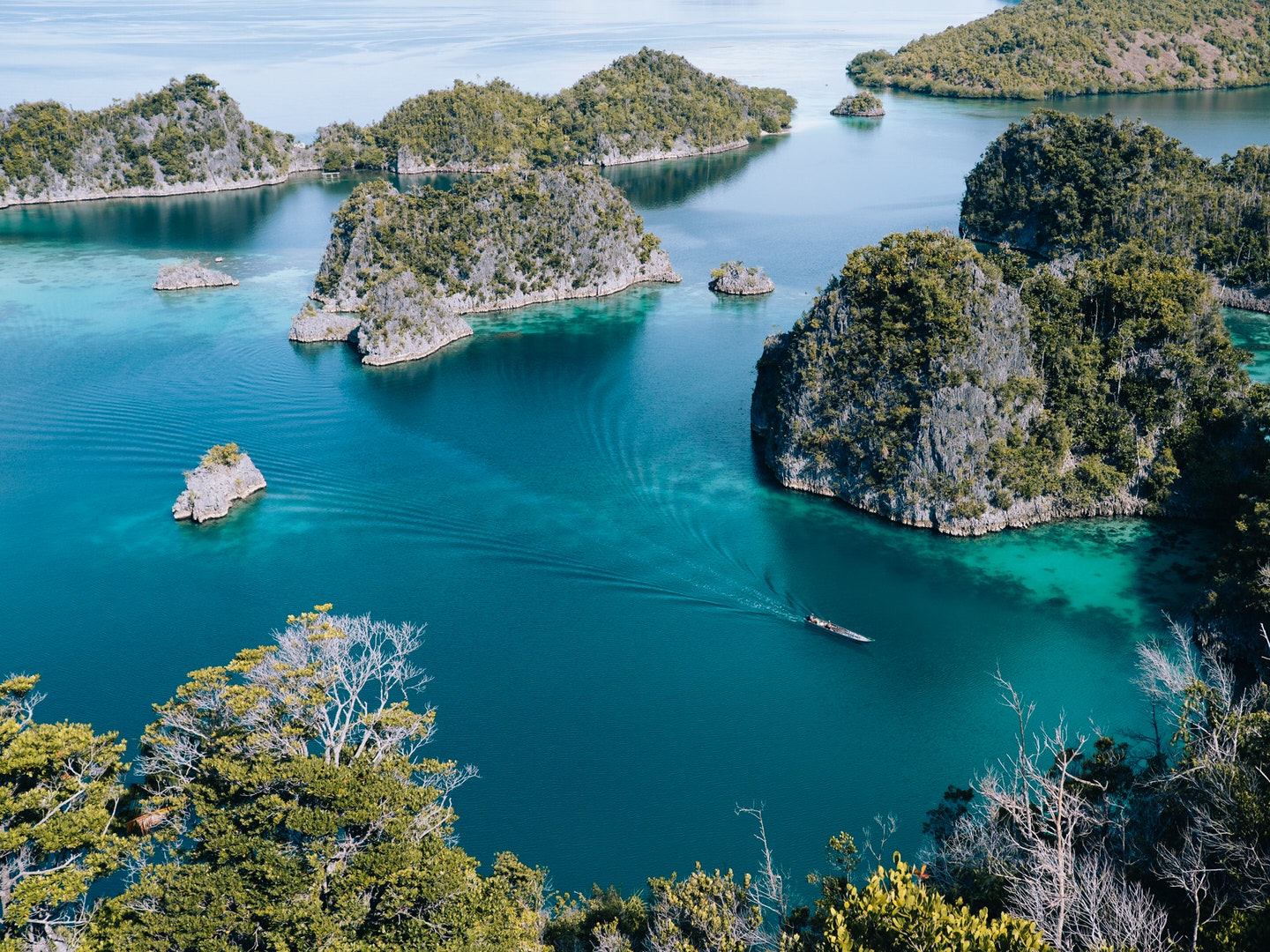 One of the remotest and most beautiful places on earth is the Raja Ampat, a very secluded group of islands in West Papua, Indonesia. People have been calling the Raja Ampat the "last slice of Paradise" and they are not exaggerating—being there, you will hardly notice any signs of civilization while getting surrounded by this region's amazing landscapes. Picture bright blue ocean outspread over the horizon, pointy karst islets soar from the water, astonishingly rich coral reefs and marine life under the water, and unspoiled white sand beaches at every shore you visit. Raja Ampat is nothing like anything you've ever experienced before.
There are so many islands and dive sites to see in Raja Ampat! One of the best ways to experience this off-beaten path destination is by hopping on a liveaboard open trip to Raja Ampat. Being utterly isolated from civilization means you will find no shop, no electricity, and even no phone signals. With Raja Ampat liveaboard, everything is arranged and all you need to do is just lie back and enjoy the trip!
Planning to go to Raja Ampat in the near future? Make sure to bookmark this page because we will be sharing some handy tips for sailing on the open trip in Raja Ampat.
Looking for Flights to Raja Ampat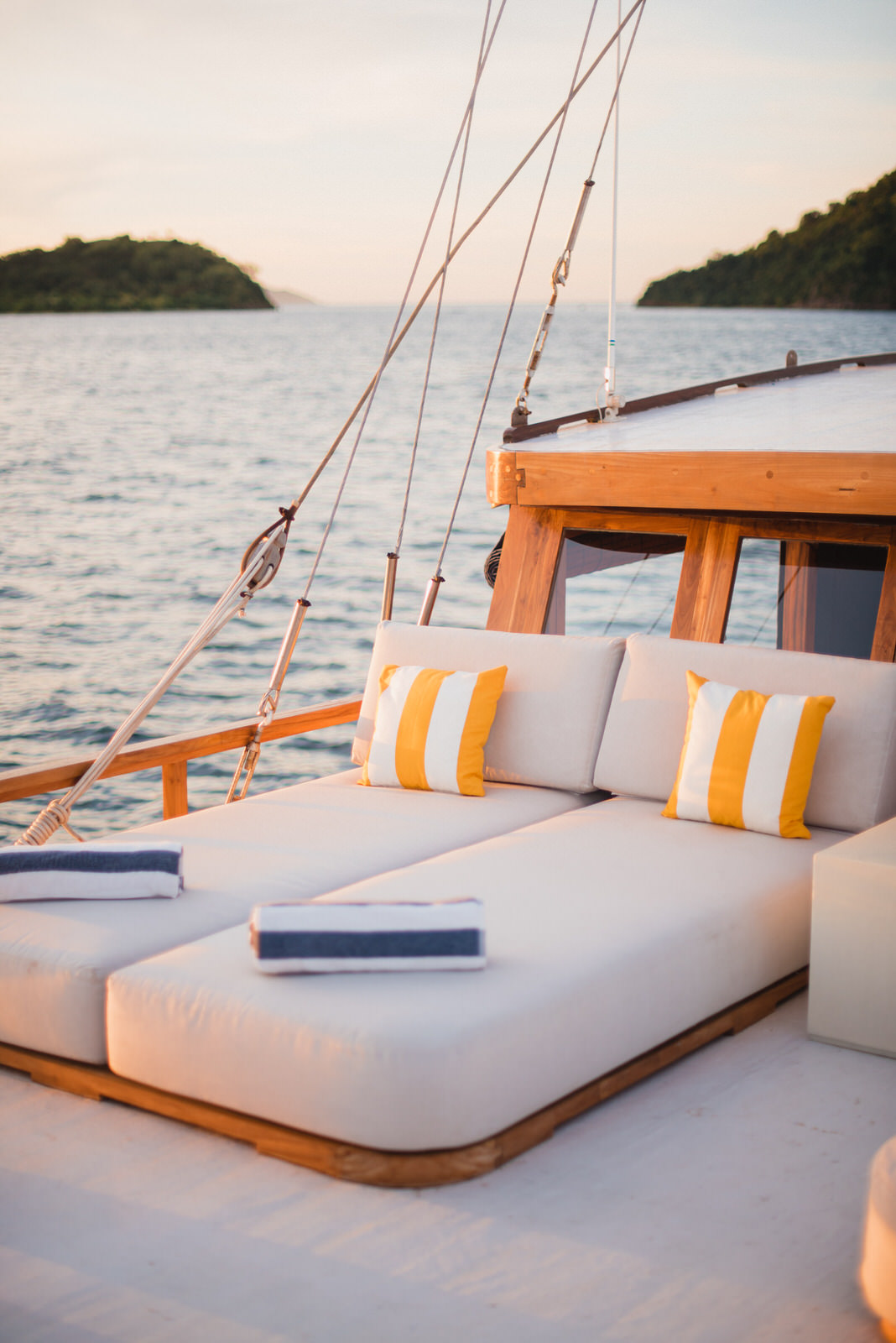 There is no direct international flight to Sorong, so you need to look for domestic flights in Indonesia. The Sorong's airport Domine Eduard Osok (SOQ). Currently, there are four domestic airlines flying to Sorong; Garuda Indonesia, Batik Air, Lion Air, and Sriwijaya Air.
There are several ways to fly to Sorong with domestic flight.
Direct Flights to Sorong
The first is via Jakarta, Surabaya, Manado, and Makassar where you can find multiple direct flights.
| | | | | |
| --- | --- | --- | --- | --- |
| Airlines | Jakarta | Surabaya | Manado | Makassar |
| Garuda Indonesia | 1 Flight | Connecting Flights Only | – | Connecting Flights Only |
| Batik Air | 1 Flight | 1 Flight | – | 1 Flight |
| Lion Air | 2 Flights | 1 Flight | 1 Flight | 2 Flights |
| Sriwijaya Air | Connecting Flights Only | Connecting Flights Only | – | 1 Flight |
Flying to Sorong from Denpasar/ Bali
The second is flying from Bali, which is popular among tourists that have settled in Bali first during their Indonesia trip. There are dozens of flights from all airlines from Denpasar, Bali—but all are connecting flights with 8 hours stopover in Makassar. If you are up to explore a new city on your journey to Sorong, it could be an exciting trip.
Choose the Most Comfortable Boat That Offers an Open Trip to Raja Ampat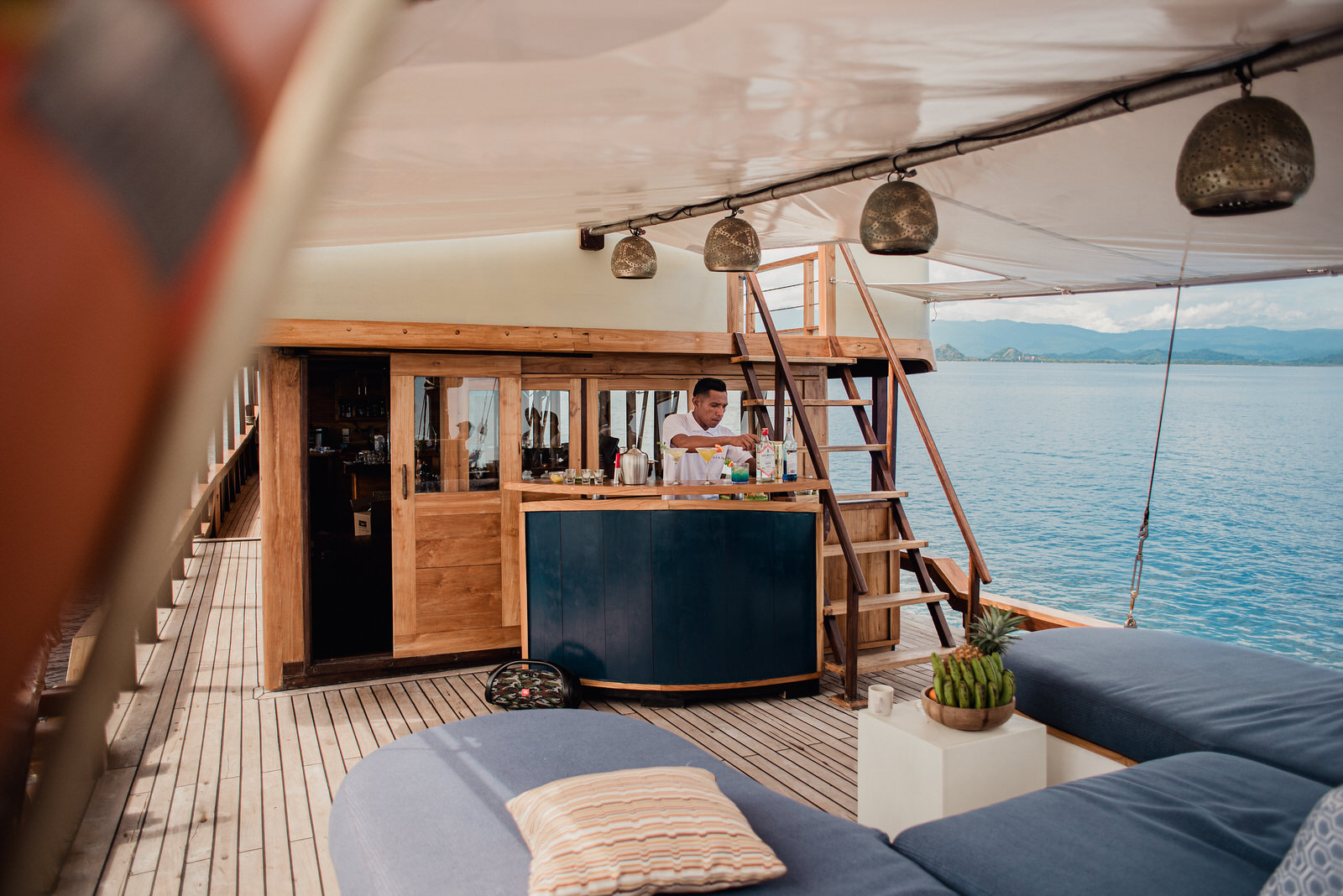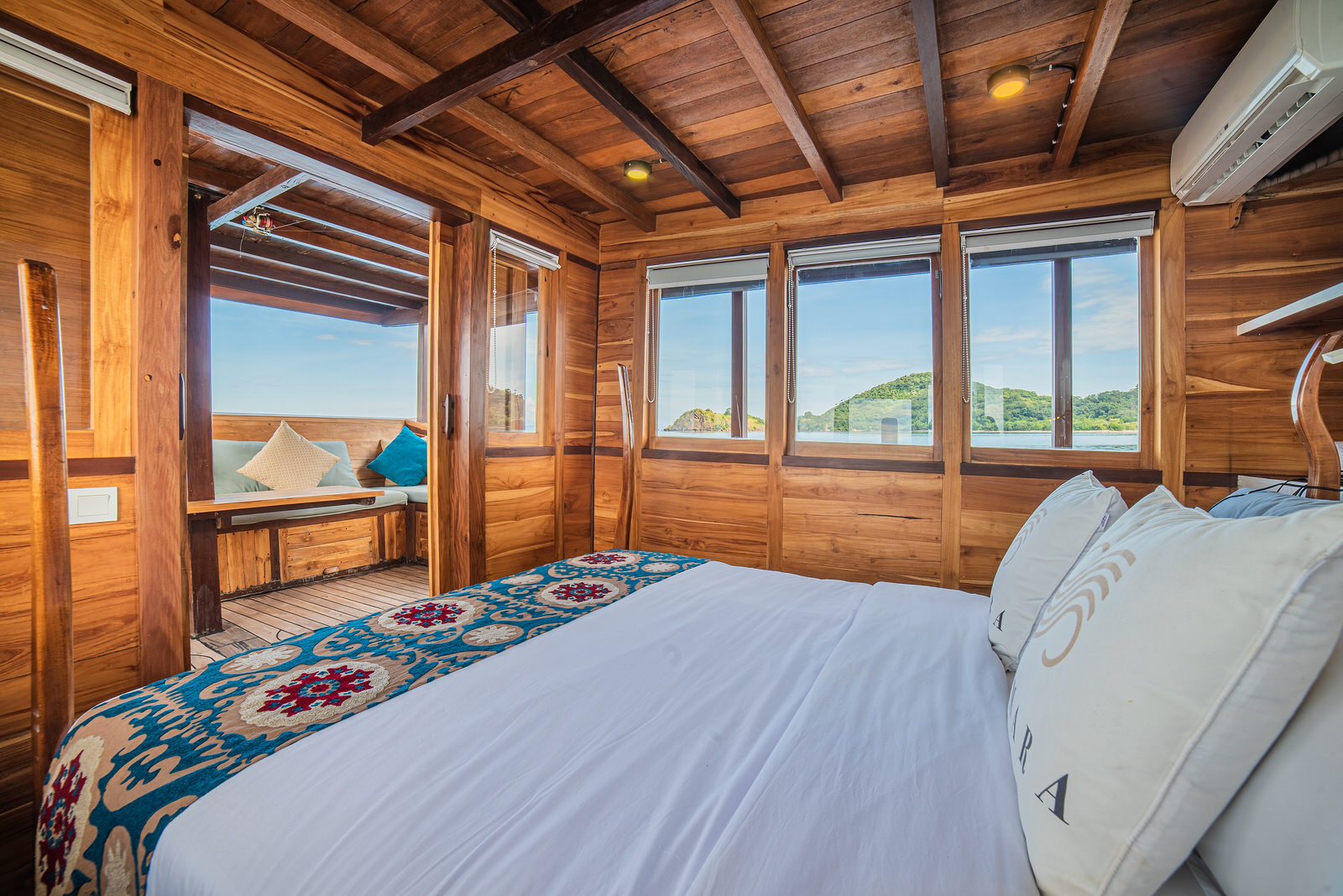 A vacation to the brilliant Raja Ampat means nothing when you cannot enjoy the trip. That is why about 60% of your budget should go to the best Raja Ampat liveaboard you can afford. Check out our "Comfort" and "Adventure" yachts to find a budget liveaboard that still optimizes comfort over everything. This means you will be sleeping on real beds inside a cabin and not on a mattress on a deck, getting good meals, and lots of space to hang around. Remember: your body needs a good place to rest and gather energy for the endless exciting adventures in Raja Ampat!
Get to Know Raja Ampat's Destination!
Don't go blind! Read everything about the trip to Raja Ampat so you know what to expect. We have complete details about destinations in Raja Ampat; which dive sites and islands to visit when you are sailing for 7 days, 12 days, or even two weeks in this remote heaven.
Always Pack Light
Thinking about the remoteness of Raja Ampat might inspire you to pack everything into your bag—but please don't. Always, always pack as light as possible. Since you are going on an open trip liveaboard, spaces would be limited. You will be spending most of the time diving and snorkeling anyway.
But Don't Skip on Warm Clothes
Sure it is hot during the day in Raja Ampat, but wait until you feel the chilly sea breeze during the night. Don't skip warm clothes that you can wear as a layer. Pack your favorite jacket or sweater. Also, your body temperature will drop after a dive so it's nice to warm up in a fleece jacket until your temperature returns to normal.
Don't Forget Wide Spectrum Sunscreen
The tropical sun can be scorchingly hot! No matter your skin color, sunscreen is a must. Nobody wants to return from a Raja Ampat trip with burnt, flaking skin. Choose a sunscreen with a wide spectrum to protect your skin from UVA and UVB.
Try the Kayak or Stand Up Paddle
Many boats that sail to Raja Ampat feature water-sport facilities. Check with your boat if they have any. Don't miss the chance to kayak in Raja Ampat's calm water like Misool, paddling between the towering cliffs of karst islands, passing the jungle landscapes, and getting surrounded by nothing but nature and complete tranquility.
Make Time to Rest Between Dives
Sitting right in the heart of the world's coral triangle, Raja Ampat hosts the highest marine diversity in the world; which earned its nickname "Diver's Paradise". Seven out of ten people who come to Raja Ampat intend to explore the mind-blowing underwater and cram as many dives as possible into the 10-day sailing trip. However, it's important to prevent yourself from exhaustion so you don't get sore muscles or fatigue during the trip. Get to bed on time, avoid staying up late, and don't be shy to skip one or two dives if you're feeling too tired.
Enjoy the Boat's Facilities
Don't skip a chance to enjoy life on a liveaboard. Whether it's during sailing time or when you're skipping a dive, spend your time soaking up the sun on the lounge deck or reading some books in the library.
Make Friends During the Trip
You are on an open trip and you will be sharing the boat with 8 – 12 other people. So go ahead and hang with the other fellows! Share your stories and listen to your travel mates' exciting experiences. Most of the time, they are like-minded travelers with similar interests as yours.